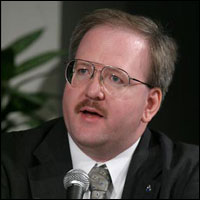 Jeff Greason
President, Chief Executive Officer and Co-Founder, XCOR Aerospace
Jeff Greason has 15 years of experience managing innovative technical project teams at XCOR Aerospace (8 years), Rotary Rocket (2 years) and Intel (5 years). He is now president and a co-founder of XCOR Aerospace, where he leads an engineering team that developed four different long-life, highly reusable liquid-fueled rocket engines, as well as a low-cost liquid-propellant piston pump and a piloted reusable rocket aircraft. All these technologies define the EZ-Rocket, XCOR's current flagship, which has flown 26 times -- without a mishap In 2006 XCOR generated a small profit on $3.6 million in revenue. XCOR customers include the U.S. Air Force, NASA and the Rocket Racing League. XCOR is under contract to develop a prototype rocket-powered airplane for the Rocket Racing League. The company has also announced plans to develop a suborbital vehicle capable of taking one pilot and one passenger to the edge of space. Investors in XCOR include Esther Dyson, Andrew Nelson and Aneel Pandey.

Greason hired and managed the propulsion team at Rotary Rocket Company, where he led technical development of the company's rocket engines. Prior to joining Rotary Rocket, he developed leading-edge mass-production techniques for new generations of Intel computer chip designs, dramatically shortening design and production cycles. Intel management gave Greason the coveted Intel Achievement Award for his work on BiCMOS technology, which was the basis for the Pentium processor.

Greason has directly supervised the development of seven liquid-propellant rocket engines using nitrous oxide, liquid oxygen and hydrogen peroxide oxidizers, with kerosene, alcohol, ethane and other nontoxic propellants suitable for low-cost and safe propulsion . He uses the same techniques he honed at Intel to shorten the design-build-test cycle. Greason is a co-inventor of XCOR's non-flammable cryogen-compatible fluoropolymer composite material that retains its strength and toughness at low temperatures and does not burn in pure oxygen, and led the technical efforts to develop that material under contracts with DARPA and NASA.

Greason knows the rules as well as the engineering: He is a recognized industry expert in FAA/AST reusable launch vehicle (RLV) regulations, and has had a close working relationship with AST since its 1998 Notice of Proposed Rulemaking on RLV licensing. He supervised XCOR's RLV launch license application, which was the first "sufficiently complete" application for an RLV, and the first for a piloted launch vehicle. These licenses were granted in April of 2004. He has been active in the COMSTAC RLV working group for five years.

In addition, he has testified before joint House/Senate subcommittee hearings in July 2003 on commercial human spaceflight that addressed the transition from aircraft regulation to launch vehicle regulation for suborbital vehicles. He also provided support to the Mojave Airport on its successful application as the first inland spaceport and commercial launch site for reusable launch vehicles. He holds 18 U.S. patents and has a B.S. degree in electrical engineering from Caltech.

`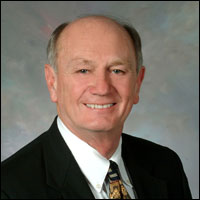 Stephan Hanvey
President and Chief Executive Officer, SATSair
Stephan Hanvey is President and CEO of SATSair, an air cab service based in South Carolina. SATSair provides on-demand air transportation in the southeastern United States, using a fleet of 26 single-engine, single-pilot Cirrus planes. The airline showed its mettle last year when a thwarted terrorist attack in Great Britain caused the grounding of many flights in the U.S. SATSair flew into the breach and picked up several of the stranded passengers and got them home.
The company won't discuss revenues or profits, but it must be doing something right as it is expanding its fleet, with 40 Cirruses on order and 50 more options.
Hanvey has over 37 years of experience in the aerospace business. He co-founded SATSair in 2005; it was born out of the remains of an air-charter company that got into trouble after 9/11. Immediately before that, Hanvey set up and ran U.S. operations for Piaggio, the Italian light-jet maker, from 2000 to 2003.
Before that, he worked within the aerospace giants Hughes/McDonnell Douglas and Beechcraft/Raytheon Aircraft through a variety of consolidations from 1980 to 1997, leading major programs and development activities such as the AH64 program, the T1/T6 military programs and the Premier and Hawker aircraft developments. Hanvey was also the first chairman of the AGATE Executive Group for NASA and industry that led to the Small Aircraft Transportation System (SATS) program, working closely with Bruce Holmes.
An accomplished pilot and test pilot, Hanvey holds numerous aviation awards including Naval Test Center Test Pilot of the Year in 1978, two "time to climb" World Class Records, Aviation Week Laurel Award in 1994, the JH "Jimmy" Doolittle Award in 1995 (from the Society of Experimental Test Pilots) and Aviation International News Top 10 Newsmakers in 1995 and 2002.
He holds a B.S. degree in Engineering from the U.S. Naval Academy, graduated from Claremont University's Advanced Management Program and performed masters degree work in systems analysis at the University of Southern California and aerodynamics at the US Navy Test Pilot School.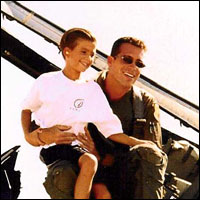 Kirk Hawkins
Founder and Chief Executive Officer, Icon Aircraft
Kirk Hawkins is founder and CEO of Icon Aircraft, a startup conceived at Stanford University to build a new line of consumer-focused sport aircraft. Hawkins and his team (including Freeboard inventor Steen Strand) developed Icon's business model, strategy and product line to take maximum advantage of the FAA's 2004 Light Sport Aircraft and Sport Pilot regulations. In the old days, you could legally fly anything you could build yourself, on the theory that if you built it yourself you would understand the risks. Thus many light sport aircraft were sold as kits to avoid the onerous training requirements of pre-assembled aircraft. That changed in 2004, when the new regulations significantly lowered training requirements for both mechanics and pilots on lightweight aircraft, which will allow those aircraft to reach a much broader market.
Located in Los Angeles, Icon closed its first round of angel (including Esther Dyson) and institutional financing in June 2006 and has completed conceptual design and development of its initial product. Icon recently opened its second round of financing and is scheduled to publicly reveal its launch product late next year.
Before starting Icon, Hawkins flew F-16's in the U.S. Air Force, including two tours in Iraq, and also flew 757's for American Airlines. He is a graduate of Stanford Business School and has been involved in both aviation and aerospace engineering most of his life. After his B.S. in Mechanical Engineering from Clemson University in South Carolina. He was director of engineering at Task Industries, an aerospace contractor for Pratt & Whitney, before returning for his MS in engineering from Stanford University, specializing in manufacturing and product design.
Hawkins has been an avid sports and recreational flying enthusiast for 25 years, has built and flown numerous ultralight and experimental aircraft, and has logged nearly 1000 skydives. He is an active snowboarder, water-skier, and scuba diver. And he has been a devoted member of Big Brothers Big Sisters of America for more than 10 years, reflecting his gratitude to a mentor of his own.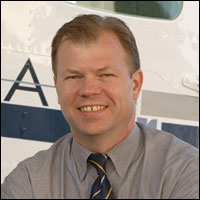 William Herp
Co-Founder, President and Chief Executive Officer, Linear Air
Unlike many of the Flight School speakers, Bill Herp brings to the table a substantial background in consumer marketing - and more specifically, online and e-mail marketing. He is now applying those skills and others at Linear Air, the company he co-founded in 2004 with corporate pilot, aerobatic performer and aviation trainer Michael Goulian.
Linear Air defines itself as an air-taxi company and is testing the market for VLJ air-taxis by starting with an aircraft that resembles a VLJ in cost and trip profile, albeit with lower performance and higher occupancy - eight-passenger Cessna Grand Caravans. Currently, it flies whole-plane on-demand charters from its three bases in the Boston, New York and Washington areas, and per-seat scheduled service in the summer months from Boston and New York to Nantucket, and from Washington to the Outer Banks (of North Carolina). The company operates a seasonal winter base in the Caribbean. This test-and-learn method has generated a substantial air-taxi customer base and a CRM technology platform for a forthcoming air-taxi service based on Eclipse aircraft, scheduled to come on line this fall.
In 1996, Herp founded e-Dialog, a 200-person online marketing technology company with offices in Lexington, MA, New York City, Seattle, WA, and London, England. e-Dialog's clients include British Airways, Avis and CheapTickets. e-Dialog's technology platform earned the company recognition as one of the 10 best e-mail marketing providers by Forrester Research, and as number-one service-oriented e-mail marketing provider in 2005 and 2006 by Jupiter Research.
Previously, Herp served as VP and CFO of Geerlings & Wade, a direct marketer of fine wine and an "Inc. 500" fast-growth company. Herp joined the company in 1993 and supervised its IPO in 1994. Before joining Geerlings & Wade, Herp started and led several other entrepreneurial ventures, including a cellular telephone company that was acquired by publicly traded Shared Technologies in 1991.
Herp holds an MBA from Harvard Business School and a BBA from the University of Notre Dame, and is a member of the board of directors of Junior Achievement of Eastern Massachusetts. He is an instrument-rated commercial pilot.
Bruce J. Holmes
Director of Air Systems Research, DayJet
Holmes is back, and Dayjet's got him! Bruce Holmes, the on-demand air market's father figure, recently joined Dayjet as director of air systems research, a role that will allow him to help realize the dream of "personal air mobility" that he has pushed for more than 32 years, mostly at NASA. He is the de facto hero of James Fallows' book Free Flight - Reinventing Air Travel (Public Affairs - Perseus Book Group, 2001). You can read more about DayJet below, in the bio of founder Ed Iacobucci. Among other things, Holmes will work with federal and state agencies to deploy new technologies that will help to expand the number of small airports that can support DayJet's operations across the country. Many of those technologies result from Holmes's earlier work at NASA.
Holmes contributed to transforming air transportation through his leadership in research and technology, strategy -- and alliances. His NASA experience culminated in appointment to the federal Senior Executive Service; until earlier this year he was Chief Strategist for NASA's Langley Research Center. Holmes served in the White House Office of Science and Technology Policy on air transportation strategies and was instrumental in the strategic development of the Next Generation Air Transportation System (NextGen) Joint Planning and Development Office (JPDO), as well as in the creation of the NASA AGATE (Advanced General Aviation Transport Experiments) Alliance and the SATS (Small Aircraft Transportation System) Project.
He is widely known for his strategic leadership in the emergence of small aircraft and community airports for public transportation, as well as his championship of strategies affecting future generations of personal air transportation vehicles, airspace systems and airports.
At Langley, Holmes insisted that the Center engage with industry, academia and other government departments and agencies. He also mirrors Flight School's joining of space and air: The 3000-employee Langley Center played a leading role in the recent return to flight of the Space Shuttle and will help develop a replacement for it. Langley also helps develop strategies for climate and weather science, fundamental aeronautical research and analysis leading to architectures for space transportation and exploration on the surfaces of the Moon and Mars.
Holmes has been involved in a full spectrum of aeronautics research, from fluid physics to network science implications for transportation systems. He has directed several research programs, fostering the technological foundations on which several new aviation companies have been formed. His technical work has spanned aircraft types from Ag-cats (a biplane crop duster), to general-aviation aircraft to hypersonic vehicles, fostering advances in natural laminar flow, high lift, control systems and sensor concepts. He has published over 70 technical papers, received four patents and has been honored with numerous NASA medals and professional society awards, including the National Air Transportation Association Distinguished Service Award.
Holmes is a commercial, multi-engine, Citation-type-rated pilot with 40 years of civil aviation experience. When he was growing up outside Chicago in the early sixties, he watched his father commute to work in the family Cessna 172. "It was 20 minutes by air from the Halfday airport near our house to Meigs Field near where he worked; it would have been an hour and a half by car or train," says Holmes. Now at last almost anyone can have that experience.
Ed Iacobucci
President, CEO and founder, DayJet
A long time veteran of the IT industry, Iacobucci began his career at IBM in 1979. He was a key part of IBM's entry into the commercial software business after a seminal federal antitrust case forced the company to unbundle -- to sell its software separately from the hardware. He worked first in the network management arena (NetView) and later in the Entry Systems (Personal Computer) division with architecture and design leadership responsibilities for IBM's DOS and OS/2. Iacobucci led the joint IBM-Microsoft design team that launched the modern era of multi-tasking PC operating systems.
He left IBM in 1989 to co-found a company to explore and implement his vision of server-based computing, Citrix Systems, Inc. (Nasdaq: CTXS), where he led the company as CEO through the product's launch and until 2000, Citrix grew rapidly and joined both the Nasdaq top 100 and the S&P 500 in record time. Iacobucci served as Citrix chairman through 2000, when he retired to pursue his interests in aviation.
Together with his wife Nancy, Iacobucci turned his focus to Wingedfoot Services LLC in May 2000 and made its Bombardier Learjet 60 aircraft available to passengers as a traditional on-demand charter operator. But before long he came up with the idea of what amounts to an operating system for aircraft operations -- software that can allocate and optimize resources in near real-time. That software -- plus a growing team of experienced aviation hands including Bruce Holmes -- is the foundation of DayJet.
Iacobucci co-founded DayJet Corporation in May 2002 with the mission of bringing affordable and accessible per-seat, on-demand jet travel to a broad market. The company currently has three Eclipse 500s and hopes to start operations later this year, initially operating among five cities in Florida.
Iacobucci serves on the board of directors of the SCO Group (Nasdaq: SCOX) and is a graduate of the Georgia Institute of Technology where he serves on the School of Engineering Advisory Board.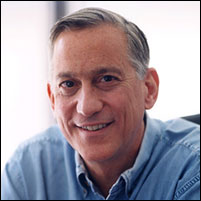 Walter Isaacson
President and Chief Executive Officer, Aspen Institute
Esther Dyson first met Walter Isaacson back in early Seventies, when he was a cute sophomore at the Harvard Lampoon; she spent her time up the street at the Harvard Crimson. Since then, he has matured (in all but looks) and is now (since 2003) President and CEO of the Aspen Institute, where he has livened things up with a range of thought-provoking conferences and other events.
Isaacson both celebrates and reflects Aspen's intellectual bent, and is the author of Einstein: His Life and Universe (April 2007), Benjamin Franklin: An American Life (2003), and Kissinger: A Biography (1992), and co-author of The Wise Men: Six Friends and the World They Made (1986).
Isaacson began his career at the Sunday Times of London and then returned to his home town to join the New Orleans Times-Picayune/States-Item. He joined Time Magazine in 1978 and served as a political correspondent, national editor and editor of new media before becoming the magazine's 14th managing editor in 1996. He became chairman and CEO of CNN in 2001.
After Hurricane Katrina, he was appointed vice-chairman of the Louisiana Recovery Authority. He is a director of United Airlines, and a trustee of Tulane University and the National Constitution Center. He is also chairman of the board of Teach for America.
After graduating from Harvard in 1974 despite spending most of his time at the Lampoon), he spent two years at Pembroke College of Oxford University, where he was a Rhodes Scholar.
Isaacson's daughter Betsy is the official Flight School 07 intern.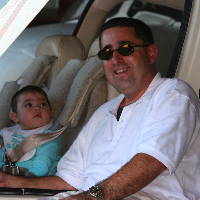 Richard Kane
Telecom entrepreneur Richard Kane founded Coastal Technologies Group (CTGi) in 1996. It is an Inc. 500 company for 2005, the 191st fastest growing privately held company in the nation, and one of the world's largest Application Service Providers (ASPs), processing more than 12 billion transactions monthly.
Kane and his team have 20-plus years of experience in capacity planning, route optimization and least-cost routing for the telecommunications industry (shades of Ed Iacobucci's experience building operating systems at Citrix). Spurred on by the belief that the intellectual property they developed has direct application to the air-taxi business, Kane and CTGI are now turning their sights to the air taxi optimization challenge (while continuing to expand in the telecom market). Two such installations are currently underway; you should hear their names around the time of Flight School.
Kane's code has processed over half a trillion messages in pursuit of perfect optimization of the telecom infrastructure for carriers including MCI/Worldcom, WCT/Frontier, Sprint, Comcast and Qwest. Kane holds patents and pending patents on high-speed parallel processing, artificial intelligence, self-learning code and air-taxi dispatch models. Kane holds a pending patent on a critical attitude recovery system intended to prevent spatial disorientation accidents.
Kane is a commercial, instrument-rated, pilot, with seven world speed records and one transatlantic single-engine crossing. Among other passengers, he recently flew Esther Dyson from Ft. Myers to Orlando, between meetings with Jane Reifert and Dirk Schavemaker. He has served as an Aviation Safety Counselor with the Ft. Lauderdale Flight Standards District Office and in that role represented the FAA on the PBC/Lantana Airport Safety Committee.
Kane is a President's Circle EAA member, a Young Eagles Flight Leader and a sponsor of Women Soar, the outreach program for young women contemplating aviation, technology and business careers.
Kane is actively involved in the X Prize Foundation and has sponsored a 2007 Lindbergh Foundation Grant to study the impact of route optimization and direct routing on high-altitude pollution levels and fuel consumption.
Earl A. Lawrence
Earl Lawrence has been VP of industry and regulatory affairs for the 54-year-old Experimental Aircraft Association (EAA) since 2000. In this position, he manages EAA's government affairs offices at both EAA headquarters in Oshkosh, WI, and in Washington, DC. He is responsible for reviewing and analyzing government policy on the federal, state, and local levels that affect recreational aviation. This work includes advocacy for EAA's 170,000 members, and for all private individuals who build and fly aircraft for recreation. EAA is the organizer of the annual Oshkosh Airventure show (July 23 to 29 this summer), the aviation world's largest event and the most significant one not targeted only at businesses.
A graduate of Northrop University in Los Angeles, Lawrence joined the EAA in 1994 as a government programs specialist, following an earlier career focused on aircraft and spacecraft maintenance and construction. He had worked for Rockwell Rocketdyne division in Canoga Park, California, first as a rocket engine mechanic and then as a manufacturing engineer, gaining experience in engineering, administration, production, quality assurance and management.
In addition, Lawrence is a member of the ASTM (formerly the American Society of Testing and Materials) International Board of Directors and the chairman of the ASTM International Committee on Light Sport Aircraft. In recognition of his standards work, Lawrence received the 2003 Robert J. Painter Memorial Award from the Standards Engineering Society. Along with his work on F37, Lawrence is Secretary of the aviation gasoline subcommittee of ASTM Committees D02 on Petroleum Products and Lubricants.
Lawrence is an associate staff member of the U.S. Transportation Safety Institute, where he leads training sessions on experimental aircraft accident investigation and amateur-built/light sport aircraft designated airworthiness representative. He is also a member of the American Society of Association Executives, the Coordinating Research Council [which coordinates standards] and the Society of Automotive Engineers.
Within his local community, Lawrence is a sanitary district president for a small utility district that provides sewer and water services to more than 7,000 local residents.
A pilot since 1987, Lawrence holds an airframe and powerplant mechanic's certificate. He currently owns and flies a classic 1946 Bellanca 14-13-2.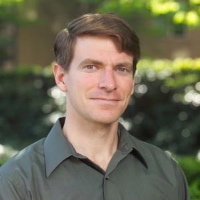 Kevin Leclaire
Kevin Leclaire brings a decade of space and investment-related experience to ISDR, a company devoted to providing "investment and strategic development resources" to clients interested in building space-oriented businesses. His heart is with the little guys, he notes, but he can do more for the cause of space development by helping the big guys allocate their resources properly. Current clients include a public satellite communications company, institutional venture capital investors, and the Space Foundation.
Before founding ISDR in 2006, he was a senior associate at SpaceVest Capital (now RedShift Ventures), a venture capital firm that invests in space-related and advanced technology companies.
While at SpaceVest Capital, he led and supported investment teams in the sourcing, due diligence, negotiation, and syndication of investments such as ProtoStar, Privaris, Nextreme Thermal Solutions, and Lamina Ceramics. ProtoStar has since raised more than $250 million in debt and equity and is well on its way to launching direct-to-home TV satellite capacity for Asia.
Leclaire also provided support to SpaceVest Capital portfolio companies as a board observer and advisor for companies such as Imaginova (formerly Space Holdings) and Novariant (formerly IntegriNautics).
Additionally he co-founded two space industry-focused "virtual think tanks," and founded a navigation software startup. Previously at General Electric, Leclaire completed GE's Six Sigma Black Belt Training and Technical Leadership Programs and was part of the GE Corporate Audit Staff.
He earned an MBA from the Harvard Business School and earned Bachelor's degrees in Industrial & Systems Engineering and Economics with honors from Virginia Tech. Leclaire also currently serves on the board of directors of the Virginia Tech Alumni Association. And yes, in the second grade he wanted to be an astronaut.
Andrew Nelson
Andrew Nelson is an active private investor in technology companies, including XCOR Aerospace, using his own personal resources, which brings him to Flight School. He is looking for other aerospace investments, but he sets a high hurdle: "a company whose founders (and I) understand the niche they are attacking, are not encumbered by too much cash or one charismatic leader, have a significant IP portfolio that is unique and useful, and are aggressively focused on getting a highly profitable product or service to market in 2.5 years or less, They need to truly understand their value proposition or attractiveness to a buyer, and I should be able to confirm this through my own due diligence." In high tech generally, he is an investor in RPOST, Inc., a registered e-mail company; Cambridge Endoscopic, medical devices; and Myomo, therapeutic medical robotics.
For Morgan Stanley, Nelson advises individuals, families, their companies and foundations on investments and complex corporate, estate and financial needs; that is, the intersection of financial returns, tax considerations, estate planning, personal timing and personal goals, including philanthropy. Before joining Morgan Stanley in 2005, he played a similar role at Lehman Brothers for five years.
Before Wall Street, Nelson spent approximately 15 years in the aerospace, aviation and space field, first as an engineer at Mitre Corporation, where he led teams designing and implementing avionics systems in military and civil aircraft, and participated in International Civil Aviation Organization (ICAO) and U.S.-based regulatory and standards committees. Following that, he worked as a senior management and strategy consultant. at Booz Allen & Hamilton for nine years. He led the international aviation and space team from offices in London and Paris and covered commercial and government clients in the space and aviation fields in Europe, Asia, the former Soviet republics and Latin America. Nelson also spent three years working at Cape Canaveral and four years as an undergraduate engineering student intern on NASA Ames sponsored projects developing one of the first differential GPS suites from 1981 to 1985.
Nelson has a degree in Electrical Engineering from Ohio University, studied at the London School of Economics and has an MBA with a dual focus on Finance and Entrepreneurship from MIT's Sloan School of Management. In 2003 he founded the MIT CFO Summit, the premier annual forum for U.S. corporate finance executives, and is Fundraising Chairman for the Alumni Fellows of the Emerging Leaders Program of Boston, a highly selective civic leadership development program. Nelson also enjoys racing sail boats, from small dinghies to former America's Cup winners, and can be found regularly on the water with the 12-metre racing fleet around New England.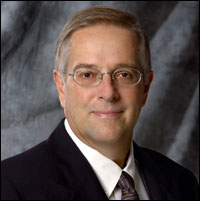 Vern Raburn
Vern Raburn founded Eclipse Aviation in 1998, leaving behind a 25-year career in IT to return to his first love, aviation. But Eclipse is a labor of ambition as well as love: he is building the company to scale - with a goal of substantially reducing the costs per plane over time. That ambition drives many decisions, including the choice of materials and a preference for automated, capital-intensive production methods over the labor-intensive methods of many start-ups. To date, the company has raised more than $500 million in capital from sources such as Bill Gates and Paul Allen. Last September, the company received full FAA certification of its flagship product, the Eclipse 500 jet.
Raburn was also there at the beginning for the IT revolution: In the mid 1970s, he opened one of the nation's first computer stores, the Byte Shop of Westminster. Shortly thereafter, he joined Bill Gates as one of the first employees at Microsoft. He served at as President of Microsoft's Consumer Products Division and was responsible for the company's entry into the retail channel.
He left Microsoft to serve as EVP and General Manager of Lotus Development Corporation, where he played an integral role in the stunningly successful launch of Lotus 1-2-3. He also served as Chairman and CEO of Symantec Corporation and then Slate Corporation, a precursor to today's tablet computers. Most recently before Eclipse, Raburn was president of the Paul Allen Group, overseeing high-technology investments for Microsoft co-founder Paul Allen.
Raburn's passion for high technology is exceeded only by his love of aviation. Since learning to fly as a teenager, he has accumulated over 6500 hours of flight time and has earned his multi-engine, instrument, commercial and rotary ratings. He holds type ratings in more than 15 aircraft types ranging from WWII bombers to piston airliners to modern corporate jets. He is on the board of directors of the Experimental Aircraft Association and the Executive Council for the FAA's Research, Engineering and Development Advisory Committee (REDAC), on which Esther Dyson also sits.
Jane Reifert
Jane Reifert is President of Incredible Adventures, based in Sarasota, FL. For well over a decade, she has helped to redefine adventure travel, transforming such activities as fighter jet flights, cosmonaut training and urban military operations into popular vacation choices. Incredible Adventures, founded in 1993, is still privately owned. It has only four full-time employees but maintains a network of exclusive suppliers, contractors and other partners. Over the years, the company ha maintained a position as a premier provider of high-end adventures. While it does not disclose profitability, we suspect that its lean staff keeps profits fairly high and capital requirements low.
In the name of product research, she has flown a jet in Moscow, raced a pick-up truck, jumped out of an airplane and been held hostage by mock terrorists. (She has also been pelted by paintballs, mistaken for a Russian prostitute, forced to drink warm vodka and questioned by the FBI.) Reifert is one of the few people in the world who knows the challenges of insuring people in a shark cage and the dress code for flying a MiG.
She helped to create one of the world's most popular adventure websites (nearly 1 million visits per month) and has consulted with corporations and public relation firms on the use of adventures for promotions, incentives and team building. She is the author of "Executive Adventures: Recharge your Overworked Batteries with Adrenaline Therapy" and holds a degree in speech communications from Iowa State University.
Reifert co-chairs the Space Tourism Subcommittee of the Space Colonization Technical Committee of the American Institute of Aeronautics and Astronautics and is a frequent speaker on the space-conference circuit. In 2006, she teamed up with Derek Webber of Spaceport Associates to conduct and publish "The Adventurers' Survey," a study of the public's perception of space travel. The duo found only 14 percent of respondents willing to pay a premium to be among the earliest to fly suborbital and an overwhelming preference for space planes that will land horizontally on dry land. Interesting!
Prior to joining Incredible Adventures, she spent nine seasons working in minor league baseball with the White Sox, Cardinals and Cubs organizations. When she is not developing, testing, implementing or marketing adventures, she can generally be found playing tennis or beach volleyball in Sarasota, FL.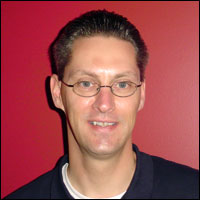 Dirk Schavemaker
Dirk Schavemaker, a Dutch national, is a graduate of the Hague Hotel Management School in Holland, where he received a bachelor's degree in hotel management with a minor in financial management. He joined Marriott International in 1988, and worked in Florida for a couple of years before being posted back to Europe. He then spent nine years in Germany in several food and beverage and rooms operations positions. Between 1999 and 2001, he worked at Marriott International headquarters in Bethesda, MD, and led two profit-improvement studies ("Infinity" and "Cobalt") conducted at 89 Marriott, Renaissance and Ritz-Carlton hotels in 39 major markets worldwide. Over time, he says, he saw competition in the hotel market increase. While this had a positive impact on Marriott's customer focus, it also increased the profit expectations of hotel owners/investors. (Could there possibly be a parallel here with the attitudes of aircraft owners whose property is managed by charter operators?)
In December 2001, Schavemaker joined Marriott Vacation Club International (MVCI) as Regional VP of Customer Experience for MVCI resorts in Europe and Asia, working out of London. In this position, he was responsible for day-to-day operations and opened several MVCI resorts: 47 Park Street (London), Marriott's Village d'Ile de France (Paris) and Marriott's Playa Andaluza Beach Resort (Estepona, Spain). Working for MVCI, he encountered yet another model: Timeshare owners are extremely involved in the management of their "home-resort," reflecting their personal upfront investment as well as on-going annual maintenance fees. As such, timeshare owners demand both cost controls and impeccable service and amenities. In a hotel, by contrast, the average guest stay is typically shorter and usually paid for by an employer.
In 2003, Schavemaker helped manage the move of the regional office from London to Cork, Ireland. Last year, he assumed responsibility for Customer Experience worldwide and moved to Orlando, from which he now travels regularly to vacation spots near and far.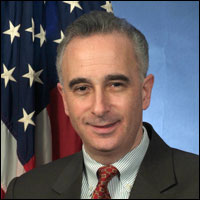 Andrew B. Steinberg
Andrew Steinberg is Assistant Secretary for Aviation and International Affairs in the Office of the Secretary of Transportation. He was nominated by President Bush and confirmed on September 29, 2006, by the U.S. Senate. As Assistant Secretary, he supervises the Office of Aviation and International Affairs, with responsibility for licensing of U.S. and foreign airlines, formulating U.S. international aviation policy, and the administration of the Department's economic policies and programs designed to promote access to, competition in, and the health of the U.S. aviation system. Steinberg is also responsible for coordination of Departmental policies and programs in all modes of international transportation and trade.
From May 2003 until last September, Steinberg was the FAA's Chief Counsel. In that role, he served as the top legal advisor to the Administrator of the FAA, overseeing 290 individuals (including approximately 200 lawyers). He was responsible for all aspects of the FAA's legal activities, including the agency's regulatory program, administrative and judicial litigation, nationwide enforcement activities, legislation, alternative dispute resolution, ethics compliance, and legal relations with foreign civil aviation authorities. Steinberg also provided extensive support for the FAA's multi-billion dollar procurement and airports programs.
As a former executive at Sabre, the computer reservation system and IT-solutions provider spun off from American Airlines, Steinberg has a broad vision of how aviation is likely to evolve as value comes from optimization as well as operation. From 1996 to 2000, he was senior VP and then executive VP, general counsel and secretary of Sabre, having previously worked with American and stayed with the Sabre unit when it spun off in 1996. When Travelocity.com subsequently spun off from Sabre in 2000, he moved with it, working as EVP of administration, general counsel and corporate secretary until 2002. From 1986 to 1990 he was associated with the Los Angeles law firm Gibson, Dunn and Crutcher, where he practiced antitrust law and commercial litigation. Steinberg anticipates major changes in the aviation industry - in response to its current problems - and is eager to see the DOT and FAA change as well. He says: "Imagine trying to redesign the national highway system for maximum safety and optimal efficiency assuming a 100 or 200 percent increase in the number of automobiles in just a few years, yet that's what we now face in aviation" with the predicted proliferation of small business jets.
Steinberg earned his bachelor's degree in politics magna cum laude from Princeton University and graduated cum laude from Harvard Law School. After law school, he served as a judicial law clerk to the Honorable Richard A. Gadbois, Jr., in the United States District Court, Central District-California.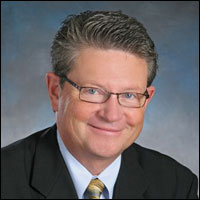 Michael Stuart
Executive Vice President Operations, Pogo Jet, Inc.
Mike Stuart is EVP Operations for Pogo Jet. Pogo has announced plans to launch an air-taxi service in the summer of 2008. The company has kept the industry guessing about which aircraft it plans to use, but has now settled on Eclipse Aviation jets. It is in final negotiations with Eclipse and separately with investors for a series C financing. In addition, Stuart is working on the company's 135 operating certificate -- though he promises "we will run it like a 121 [commercial] carrier."
The company currently has six employees and operates out of the airport at Chicopee, MA. It was founded in 2004 by People Express founder Donald Burr and his son Cameron, who is currently EVP investor relations at Pogo. Chairman and CEO is Robert Crandall, former and longtime CEO of American Airlines.
Before joining Pogo, Stuart was Senior VP of Aircraft Operations at Comair. During his tenure there, Comair became one of the most successful regional airlines in the country as it pioneered and refined the use of regional jets in air carrier operations.
In his 27 years at Comair, Stuart founded and oversaw the Comair Aviation Academy. He was also responsible for corporate flight operations at Comair Jet Express (now Delta Air Elite). He also knows his aircraft: Under Stuart's direction, Comair was U.S. launch customer for the SF-340 and Bombardier CRJ-500. At various times in his career at Comair, Stuart had responsibility for in-flight operations, information technology, facility negotiations, construction and maintenance.
Stuart is an ATP-licensed pilot and has been qualified as a Captain on numerous aircraft operated by Comair. He began his flying career in the U.S. Air Force flying the B-52 for five years. He is a native Oklahoman and earned a BS from the University of Tulsa.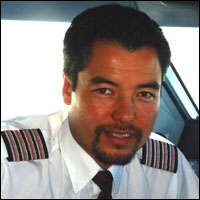 Alex Tai
Alex Tai performs a number of roles within the new spaceflight industry. In addition to his role as COO for Virgin Galactic, he is chairman of the Personal Spaceflight Federation and an officer of The Spaceship Company LLC, a joint venture between Virgin Group (Virgin Galactic's parent) and [Burt Rutan's] Scaled Composites. It will build Virgin Galactic's initial fleet of aircraft for commercial suborbital flights (360,000 feet or about 68 miles up), scheduled to start soon. Reflecting Tai's and Virgin's consumer focus, the Virgin Galactic experience will extend well beyond the flight itself. At the recent International Space Development Conference, Tai noted with delight that "passengers arrive for their flights 10 hour early" just to sit in the Virgin lounge.
Trained as a pilot in the UK Royal Air Force, Tai went on to fly executive jets and holds a number of world records for flights with the U.S. adventurer Steve Fossett, including world records for fastest flights both east and west about in class C-1. Tai started his career within Virgin as an airline pilot for Virgin Atlantic, and remains in active service as a captain of the Airbus A340, the longest airliner in the world at present. (When he goes to travels between the US and London, he typically flies as a working pilot.) In 1997 he embarked on special projects for Sir Richard Branson. Tai has been working on the Galactic project from conception, and stood next to Paul Allen and Burt Rutan in mission control at the first X-Prize flight.
In his capacity as a company officer for The Spaceship Company, he is determined that the SpaceShipTwo and WhiteKnightTwo system and other systems to follow will mark a step change in levels of safety and affordability for human space access.
In his role as COO for Virgin Galactic, Tai is responsible for bringing the SS2 system into commercial service. He will build the flight operations program at Mojave Airport in California before expanding operations to Spaceport America in New Mexico. He will pilot the first commercial flight of SpaceShipTwo, which will carry Sir Richard Branson and his family.
Paul Touw
President and Chief Executive Officer, XOJet, Inc.
Paul Touw is a successful entrepreneur with a track record of developing new markets by discovering opportunities to eliminate operational inefficiencies. He is now applying those talents as president and CEO of XOJet, which he founded in 2005.
As an executive with optimization-technology leader Rasna, Touw helped position the company for its successful merger with Parametric Technology Corporation. Touw then conceived of the idea of eliminating procurement inefficiency through an online marketplace, and founded Ariba Inc. in 1996 to define and capture that market. By combining the power of the Internet and robustness of enterprise software to drive business-to-business e-commerce, he turned Ariba into the dominant business-to-business procurement platform, used by 75 percent of the Fortune 500. The company went public in 1999 at a valuation of $115 million, and now has a market cap around $600 million.
An instrument-rated pilot and jet owner, Touw then turned his attention to another woefully inefficient market - private air travel. He founded XOJet in 2005 to bring operational efficiency and greater customer value to private aviation. It offers fractional ownership, but limits the number of owners per aircraft to one or two, obviating some of the scheduling challenges of other fractional operators. Flying only one model of aircraft - the Citation X - XOJet focuses on operational scale, technology innovation and a modern customer service culture; it has the highest revenue-earning utilization of any retail aircraft operator. In 2006, XOJet completed more than 10,000 flight hours and achieved a 99.7 percent on-time departure rate.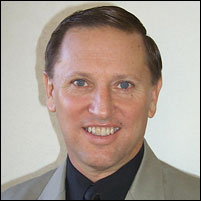 Stuart O. Witt
As General Manager, East Kern Airport District (California), Stuart Witt is the force behind the Mojave Desert's primacy in the space business, as home to XCOR Aerospace, Scaled Composites, Rotary Rocket, Orbital Sciences L1011 Stargazer, Masten Space, Air Launch and Protoflight, Lunar Tech, Rocket Propulsion, and other space-related start-ups. Virgin Galactic plans to launch its suborbital flight from Mojave, though it will later move to the New Mexico Space Port. Witt has been directing the expansion efforts of the Mojave Air and Space Port since 2002, dealing with everything from road and water system upgrades to runway, taxiway, lighting, communication, security and ground and air route flow with FAA regulators, commercial builders and state and county planners. In June 2004 FAA AST designated Mojave Air and Space Port the nation's first inland spaceport. It played host to the world as Scaled Composites qualified and won the $10-million Ansari X Prize. Since then (and before), the desert and the space port have witnessed scores of spaceflight successes along with numerous educational failures.
Mojave Air and Space Port's annual revenues of $6.5 million come from tenant fees, rents and fuel sales only. Witt's primary concern is defining the terms for access to space on a local or regional level, as opposed to the national level.
Born in Bakersfield, CA, and raised at Scodie Ranch in the central Sierra Nevada Mountains, Witt is a long-time aviator. He obtained his private pilot's license in 1971, graduated from Cal State Northridge in 1974, from the Naval Aviation Schools Command in 1976 and from the Naval Fighter Weapons School (TOPGUN training) in 1980; he is also a 1996 graduate of the University of Maryland's Center for Creative Leadership. His military career took him to sea as an F-14 Tomcat pilot on based on U.S.S. John F. Kennedy and as an FA-18A project pilot at the Naval Air Warfare Center in China Lake, CA. After the Navy, Witt joined what was then Westinghouse Electric Corporation (now NGC) for nearly nine years as an engineering test pilot on the B-1B, F-16C and F-23. In 1993 he joined Computer Technology Associates, where he managed a $100-million-range contract and was later promoted to EVP.
Dr. Lowell Wood
Rocket scientist; visiting fellow at the Hoover Institution
Lowell Wood is an internationally recognized scientist-technologist who has made seminal contributions to many technical aspects of national defense, especially defense against missile attack, as well as to controlled thermonuclear fusion, laser science and applications, optical and underwater communications, very high-performance computing and digital computer-based physical modeling, ultra-high-power electromagnetic systems, and space exploration.
Wood earned his Ph.D. in astrophysics at UCLA in 1965, after earning a BS in chemistry and math in 1962 (also from UCLA). After consulting extensively with the University of California's Lawrence Livermore National Lab while holding teaching and research appointments at the Los Angeles and Davis campuses of the University, he joined the Livermore Lab staff full-time in 1972.
Wood held a variety of technical posts, as well as technical and administrative management positions, at the Laboratory, and also founded the well-known 'O' Program.
He retired from Livermore in 2006, and has been a Participating Guest there since then. He has also been a Visiting Fellow at Stanford University's Hoover Institution since 1994. A fierce advocate of science and science education, he has served as an interviewer for the graduate fellowship program of the Fannie and John Hertz Foundation since receiving his Ph.D, and as a member of its board of directors for the last 30 years.
Wood has received numerous honors and awards, including the Lawrence Prize of the U.S. Department of Energy, the Abrahamson Award of the American Defense Preparedness Association, the Golden Plate Award of the American Academy of Achievement, the Defenders of Freedom Award of the Doctors for Disaster Preparedness and the R&D 100 Award. He has advised the U.S. government in a number of capacities, including panels of the Defense Science Board of the U.S. DoD, long-term membership in the Undersea Warfare Experts Group of the House Armed Services Committee and the Technical Advisory Group of the Senate Select Committee on Intelligence of the U.S. Congress. He currently serves as a Commissioner of the National Commission on the Electromagnetic Pulse (EMP) Threat and a member of the U.S. Nuclear Strategy Forum.
Wood has consulted for a number of high-technology, venture capital and intellectual property companies, including Skymoon Ventures, Applied Minds and Intellectual Ventures. Wood is the author, co-author or editor of more than 200 unclassified technical papers and books and more than 300 classified publications, and is named as an inventor on more than 200 patents and patents-pending.