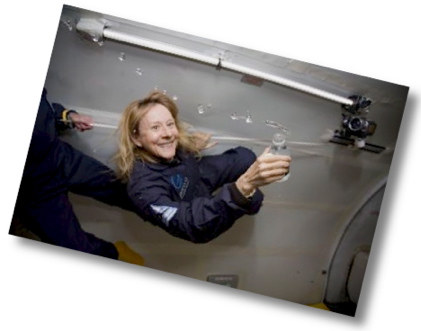 EDventure Holdings is the name I give when people ask for an affiliation.

My activities comprise a variety of areas – some of them intersecting (full list here):
IT/Internet: I have holdings in a variety of online ventures and sit on the boards of several of them, including both start-ups and WPP Group, an increasingly active player in the online world. I sit on the boards of Stop Badware and the Sunlight Foundation. Long ago, I was chairman of the Electronic Frontier Foundation and (separately!) of ICANN.

"Air/Space 2.0": Likewise, I'm active in fostering the emergence of start-ups in commercial space flight. I have flown weightless six or seven times.

Health and IT:I'm excited about the potential of IT to improve human health, both by involving individuals in maintaining their own health and by transforming the delivery of health care and the institutions that provide it. My activities here include board seats with 23andMe, Voxiva and numerous other investments, as well as my role as one of ten initial research subjects in George Church's Personal Genome Project (on whose board I also sit).

Emerging markets: I started traveling in Central and Eastern Europe in 1989, and that's where I first started angel investing. I now have board seats and investments in several companies in the region. I speak Russian and I have a certain affinity for the region (though my heritage is farther west, according to family records and to 23andMe). More recently, I have been spending a lot of time in India, and some in eastern Asia and Africa.

Non-profits: Generally, I prefer to do good through profit-making enterprises, but there are things companies simply can't do. Those include fighting corruption and fostering transparency and the rule of law around the world (e.g., the Eurasia Foundation and the Sunlight Foundation.) I also support education and science as a trustee of the After-School Corporation.
What I want on my epitaph: I wasn't done yet! There is still more to learn and to fix.
Contact: You can email me at edyson using this site's domain name.
Thanks to Chris Locke
for helping me to get these pages up!