Hello, all!
This is the first Flight School post. Let me encourage you to sign up to attend and to post comments and queries here, so that others can participate. Today is the deadline for you to sign up early and get the $400 discount (from $2000 to $1600), so I will try to explain why this is such a useful event.
For starters, I have been spending much of my time lately traveling around to meet speakers and other industry players. I'm educating myself to be an informed and active moderator…
I have been impressed with how much the "customer experience" theme resonates. From the outside, air and space look like two markets; from inside, each comprises a range of segments.
In planes, there's the high-end sporty Javelin, the utilitarian Eclipse (if your boss is paying for you to take an air taxi, you don't want it to sound too luxurious), the single-owner Eclipse (I had a non-air friend ask me about getting one of his own yesterday), the mass-market Icon… What will the messaging for all these be? (Freedom from TSA lines is certainly one refrain.)
In space, notes Alex Tai of Virgin Galactic, there's the space adventurer… and the family who may accompany that person to a space port and spend their time at a spa… A lot of "air and space" activity will actually take place on the ground, requiring the buildout of airports and spaceports.
At Flight School, I want to explore what's necessary for all this to happen - in terms of marketing, ground facilities, legal and commercial infrastructure, as well as just flight operations…
In future posts, I'll start with posting snippets from my conversations… Coming up: Brett Alexander of the Personal Spaceflight Federation and Bruce Holmes of … well, formerly of NASA and I'm not yet sure if I can say where he is about to hang his hat…..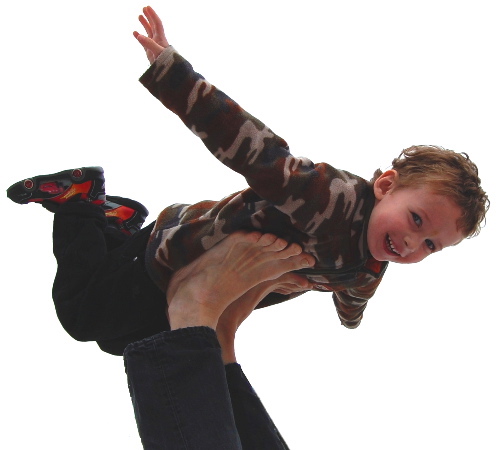 One Response to "Welcome to the Flight School blog"
on 21 May 2007 at 6:39 pm

1

pmasson

Personal Travel Needs

The focus of Flight School on personal travel needs is right on target in tracking the multitude of companies that are piecing together innovations to provide more travel options. The need for better travel options, in particular between 180 and 400 miles is clear, but the challenge is putting together the business models. That's also why the menu agenda for Flight School also looks good. Here's a few bits of feedback from the fifteen organizations that have banded together to form the Personal Air Transportation Alliance (PATA) to address ground based travel. The space tourism is indeed a separate issue…given that space is a place and not a market.

Clear Market Demand But Many Market Segments- There is clear demand for medium distance travel (200-400 miles) that saves time, money and provides better service. But within that market, there are many sub-segments, each of a different size, delivery need, and price point. The challenge will be how to build different business models that meet the particular travel, delivery, pricing and service needs of each different segment.

Financing: Equity, Fleets, Airports Upgrades- The first firms to launch have effectively been financed by Champion Capitalists. These Champion Capitalists have used their own net worth and private networks as the leverage point to launch the firms that can adopt the new innovations. In this way, they follow the Klapmayers who founded Cirrus. As milestones are met and operations begin, the Champion capital investment will lay a gradual foundation to pull in AC's, VC's and eventually institutional capital. Each firm therefore will be developing a different sequence of this process, depending on their target market focus and scaling.
The financial needs of the high-frequency, high utilization air taxi firms will soon shift to fleets and airport upgrades. Without solutions to fleet financing there will be no rapid growth to scale until residual values have been established for the most advanced Part 23 aircraft. There is effectively no macro trend in the combination of AIP, state DOT's and state EDA's to upgrade airports to fully deploy. Watch for more initiatives in this area in the coming nine months.

Personal Air Transportation Options Rather Than Just Air Taxi- While a common media response has been to describe the improved aircraft as leading to a new "air taxi industry", in reality that industry (air taxi/air charter) has been around for many years, and the current advances are creating more business models within the broader "personal air transportation industry" that go after each different segment. Watch for the different models to unfold as the operators finish piecing together their particular structures…they may draw from one set of innovations but deploy them in different ways.

Insurance Still Requires Understanding of Operating Models- Many of the operators have secured core corporate insurance needs, but are still in the process of disclose specifics of their models to insurance brokers, underwriters and the re's. Translating the adjusted operating models into risk profiles that can be more effectively utilized by the insurance industry is in process now as each of the models slowly takes operating form.
Leave a Reply
You must be logged in to post a comment.